On a trip to Europe, company founder J. Joseph Zappone III noticed that, unlike in the US, most European roofs were designed to be permanent. He also noticed that wood and composition materials were not commonly used for roofing and that copper performed better and looked better over centuries of use than either slate or tile. Mr. Zappone decided to produce a roof that would match the quality of the roofing he saw in Europe. In 1969 Zappone Manufacturing introduced an innovative metal shingle with an anti-capillary interlocking system. This product incorporated the benefits of metal and eliminated the weaknesses of sheet style systems. To guarantee durability, longevity and a rich appearance, the shingle is produced only from copper and aluminum.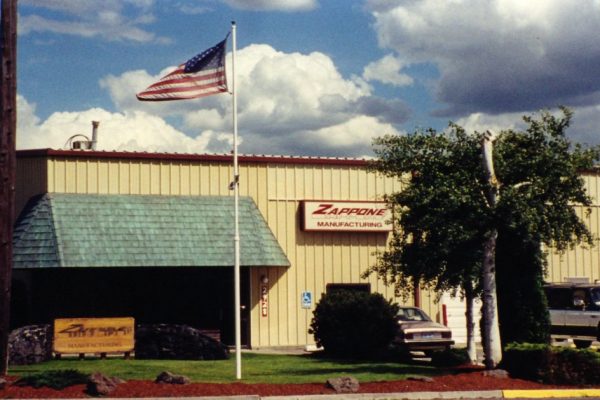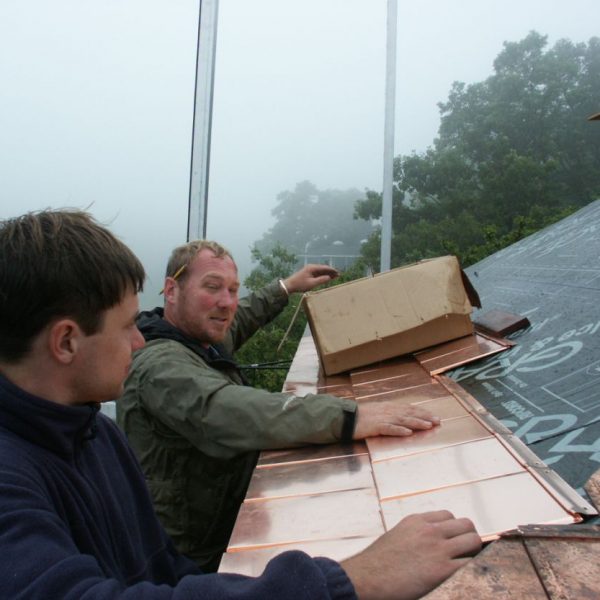 The shadow-cup design places 70% of the shingle squarely on the deck, allowing for foot traffic. The shingle's size and the interlocking system allow for expansion and contraction without affecting fasteners and provides the proven wind and leak resistance. The Zappone shingle has passed independent wind and wind driven rain "hurricane" tests.
Today the Zappone shingle is the best selling copper shingle in the US, and is the one most often specified by architects, contractors and homeowners. The Frank Lloyd Wright Foundation has utilized it as its copper shingle of choice, referring to it as "rich, warm and with an appearance that says 'home'". The architectural design provides an aesthetically pleasing look stylistically appropriate for nearly every building. Mr. Zappone is as particular about production as he is about design. Each shingle and accessory piece is individually crafted from top quality 99.96% pure copper or 3000 series aluminum. Quality control is unparalleled. Immediately upon production every shingle and accessory is inspected to ensure that it meets the rigid Zappone standards.
While this process is time consuming, it guarantees the unique quality and performance that has become a Zappone trademark. "Zappone Pride", as employees refer to it, has proven contagious. Essentially, Zappone roofs are for those who have as much pride in their homes as Mr. Zappone has in their products.
Each carton of shingles not only carries the Zappone name, but also is initialed and dated by the employee who produced it. Recently, Zappone Manufacturing has added the Copper Accent Bay Window Roofing Kit to its product line. This kit includes everything necessary to roof a bay window. Zappone roofs, admittedly, are not for everyone. They are unmatched in performance, longevity, and appearance, and are enjoyed by homeowners who appreciate and demand that level of quality.
The friendly staff at Zappone is ready to provide assistance and information for all your copper and aluminum needs. Please contact us today for the best in copper shingles, accents, bay window kits, and accessories as well as aluminum shingles.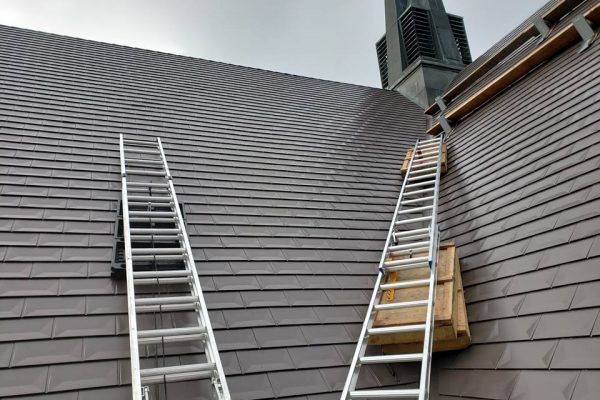 Only nature can produce copper.
Only Zappone can make it so easy to install and so easy to own.
Call 1-800-285-2677 or email us now for more information!