Now Everyone Can Afford an "Accent" of Copper!
The legendary richness, the unparalleled quality, and the understated beauty which only Copper shingles possess is now affordable, and incredibly convenient.
Solid copper shingle roof that comes in a box, complete and ready to apply!
Unlike pre-fabricated sheet roofs, there's no guess work, no waiting for delivery and it fits every time. Unlike on-site fabricated sheet roofs, its design is rich and warm, and compliments every style of architecture.
And the cost is only one-third of any other copper bay window roof!
The Copper Accent Bay Window Roof Kit is as easy to install as it is beautiful.
All the material required is provided…solid copper shingles, trim, counter flashings, even the nails are included in the kit!
Easy-to-follow instructions make installation a snap. And no metal experience is required here!
The only tools needed are a hammer and a pair of snips. A standard bay roof can be installed in less than four hours!
The Copper Accent Bay Window Roof Kit comes in two standard sizes, six foot bay and eight foot bay. It is also available for custom-sized bay and bow windows.
Zappone's state-of-the-art design, unmatched quality of production and unique experience in copper metal roofing makes it the perfect match for a copper's timeless beauty, natural richness and proven quality.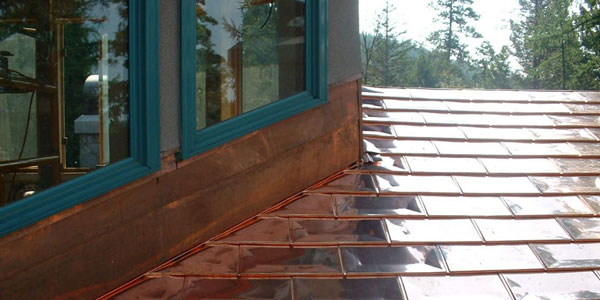 Standard package includes continuous hip flashing.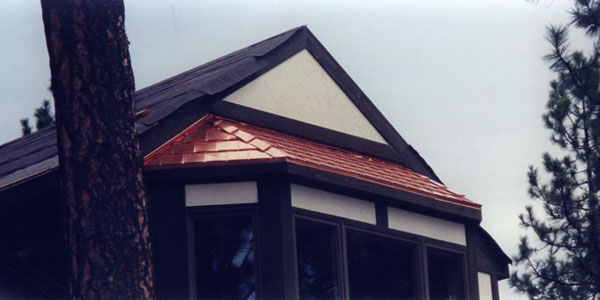 Optional individual hip/ridge cap.
Only nature can produce copper.
Only Zappone can make it so easy to install and so easy to own.
Call 1-800-285-2677 or email us now for more information!