Top it off with Copper Roofing
Unsurpassed in durability, beauty and value, copper is the only roofing material that actually improves with age. This 'aging' or patina process, not only enhances in appearance, it also protects the metal from further oxidation.
WHY WE LOVE COPPER
NEW! Diamond Shingles
NEW PRODUCT! We now offer a starter shingle that is pre-cut and bent to lock into the drop edge flashing. Available in copper and mill finish aluminum.
CHECK IT OUT!
Our copper and aluminum shingles are not only made from recycled materials, they are also recyclable.
You can't get any greener than Zappone metal roofing!
Now that you have your shingles it's time for the fun part, installation!  Each product has a detailed set of instructions that will help you successfully install your copper and aluminum shingles.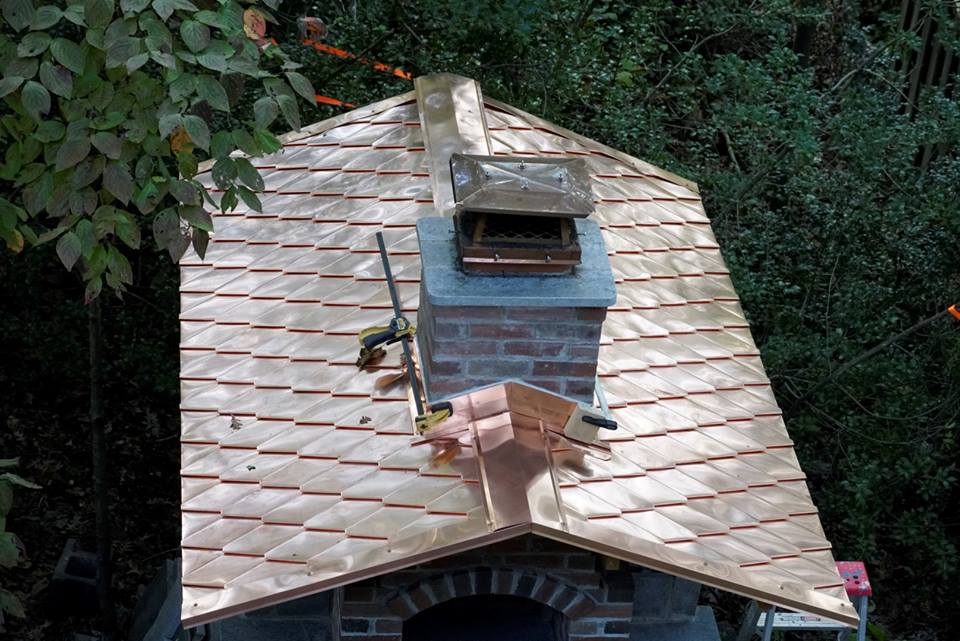 Grant from Fairfax, VA had one thing in mind…. ok, make that two things
Read More »