The most versatile, innovative design on the market.
The Zappone Copper Accent Shingle incorporates the same engineering and design as the Copper Shingle, but at one half the size it is ideal for church steeples, gazebos, turrets, and other smaller, more detailed roofing surfaces.
Traditionally installed from left to right on a horizontal plane, the Copper Accent Shingle can also be installed on a diagonal line, creating a 'diamond' shape effect. Some home owners have installed the Accent Shingle on their entire roof, creating the architectural appeal of more 'splits'.
Smaller, 7 ½" by 9 1/8" (exposed to weather size 7 ¼" by 8 1/8") size provides maximum flexibility for any design
Suitable for either indoor or outdoor design, the Zappone Accent Shingle is perfect for any application. It has been used as the back wall in outdoor water features, exterior facades, store fronts, behind free standing fireplaces, lining the walls of hallways in commercial buildings, and the list goes on and on!
Complete four way interlocking system with a concealed nailing flange creates a clean, contemporary look
The Accent shingle is also available in Zappone's 'penny brite' aluminum for those who wish to have the 'copper' look at a lower price
Zappone's state-of-the-art design, unmatched quality of production and unique experience in copper metal roofing makes it the perfect match for a copper's timeless beauty, natural richness and proven quality.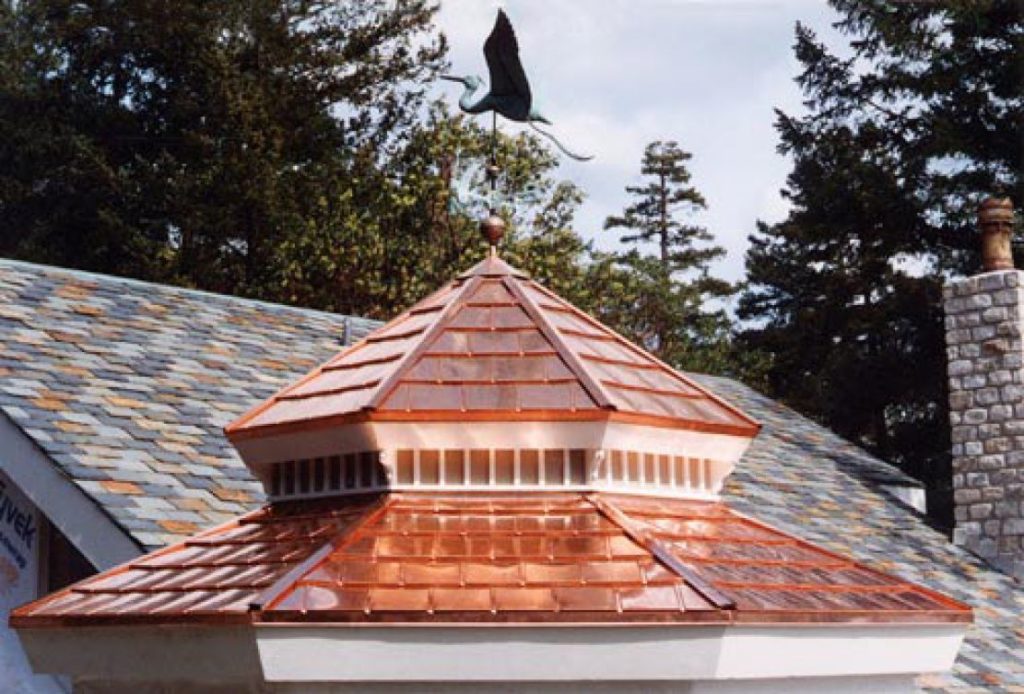 Only nature can produce copper.
Only Zappone can make it so easy to install and so easy to own.
Call 1-800-285-2677 or email us now for more information!