Versatile and elegant, Pure Copper and Aluminum Accessories accent and compliment slate, wood shake, wood shingle, tile and upscale designer composition roofs. Their beauty goes beyond appearance. The natural properties of copper, aluminum and the Zappone design come together to create roofing accessories which are maintenance-free, long lasting, water-tight and wind-resistant.
Equally important, Pure Copper and Aluminum Accessories are easily installed and require no special tools or equipment.
Ridge/Caps utilize an interlocking design which cover fasteners and provides their wind-resistant and water-tight nature. Caps can be hand bent to any pitch, and have an exposure of 9 1/2 inches.
Valleys feature one-piece construction and double water channels. (sold in 8 ft lengths.)
Drip Edge is double hemmed at the overhang/nailing flange bend for added rigidity. Final dimensions are 2 3/4 inches by 1 1/2 inches. (sold in 8 ft lengths.)
Also available from Zappone:
Full-sized roofing shingles in both copper and aluminum, the ultimate in protection and luxury (exposed dimensions: 14 1/2″ x 8″); and, half-sized copper "Accent" shingles, designed for bay window roofs, gazebo, mansards, cupolas and other smaller surface areas. (exposed dimensions: 8″ x 7 1/4″)
Zappone also carries all pipe flashings, nails, and underlayment for your project, as well as chemical solutions to hasten the bronzing or green patina of copper.
Zappone's state-of-the-art design, unmatched quality of production and unique experience in copper metal roofing makes it the perfect match for a copper's timeless beauty, natural richness and proven quality.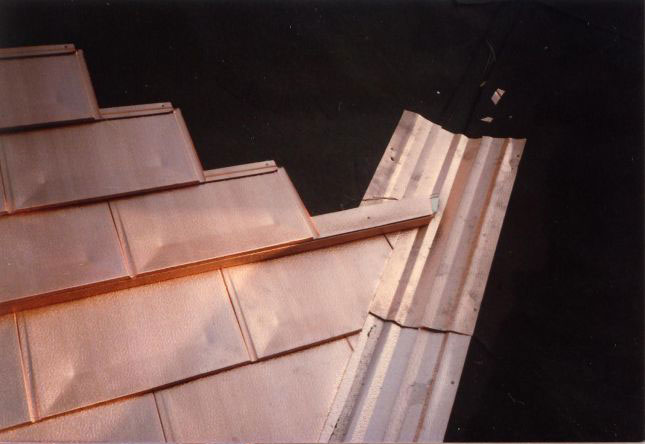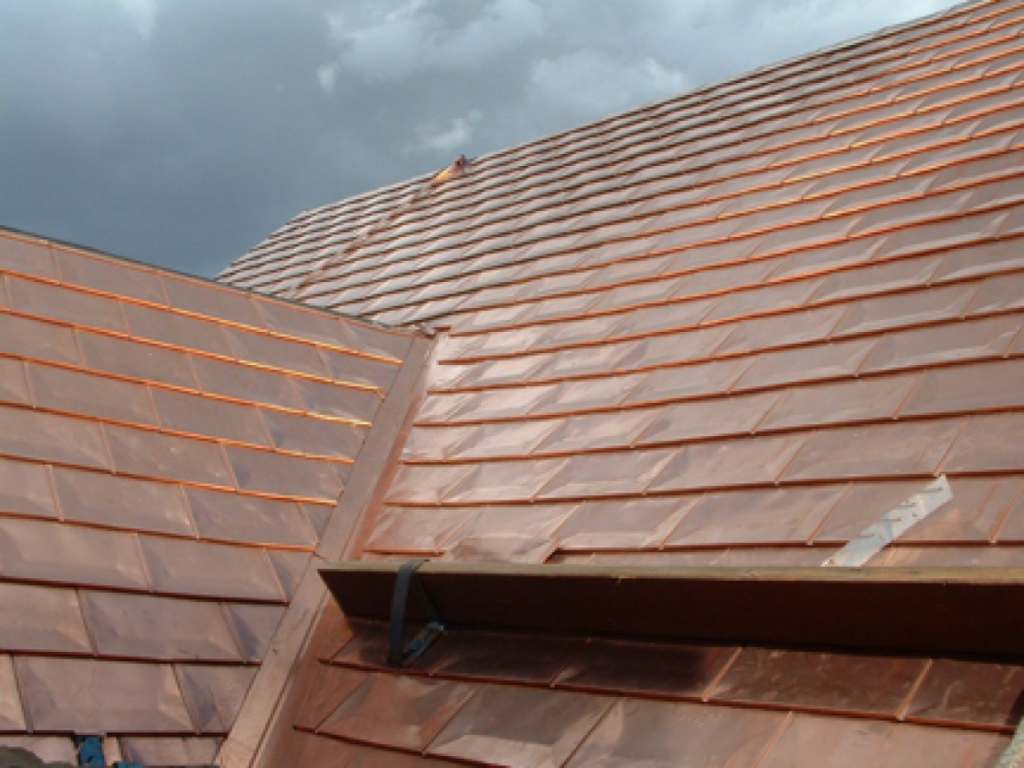 Only nature can produce copper.
Only Zappone can make it so easy to install and so easy to own.
Call 1-800-285-2677 or email us now for more information!