The Zappone system is flexible enough to meet all of your design needs.
The Zappone System is not used exclusively for roofing applications. Wall cladding is a widely used method for the Zappone shingles. Whether the design is traditional or progressive, or the application is interior or exterior, the Zappone system is flexible enough to meet all of these design needs.
The application and flashing needs are typical to traditional siding panels. The similar application method makes a fairly easy transition for any contractor or "do it yourselfer" to apply to a vertical wall. J-channel, False starter, Inside Corner and Outside Corners can all be provided through Zappone Manufacturing making all wall cladding orders quick and convenient.
If you are looking for quality and convenience in your wall cladding designs look no further than the Zappone system.
Ask us about our color selection for aluminum shingles.  We can even create custom colors for your project.
Zappone's state-of-the-art design, unmatched quality of production and unique experience in copper metal roofing makes it the perfect match for a copper's timeless beauty, natural richness and proven quality.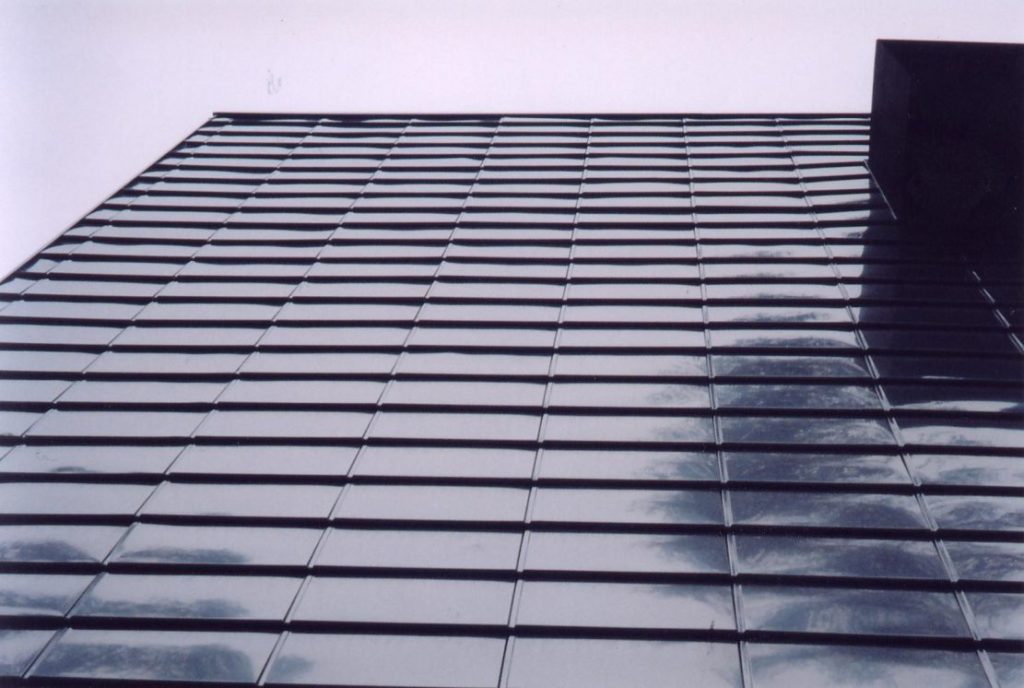 Only nature can produce copper.
Only Zappone can make it so easy to install and so easy to own.
Call 1-800-285-2677 or email us now for more information!