Unsurpassed in durability, beauty and value, copper is the only roofing material that actually improves with age. This 'aging' or patina process, not only enhances in appearance, it also protects the metal from further oxidation
The Zappone Copper Shingle is the only true individual, four-way interlocking, solid (99.96%) copper shingle manufactured today. Each Zappone Copper Shingle is individually produced and inspected guaranteeing the exact standards for which Zappone has become known.
Unlike tile and slate, copper does not require structural reinforcement
Unlike steel, copper will not suffer from red-rust
Unlike coated metals, copper will not chalk or fade
Unlike wood, copper will not split, crack, or experience dry-rot
Unlike composition or asphalt, copper will not curl, dry out, lift or play host to mildew, moss or fungus
What copper will do is last and protect…for centuries
Zappone's state-of-the-art design, unmatched quality of production and unique experience in copper metal roofing makes it the perfect match for a copper's timeless beauty, natural richness and proven quality.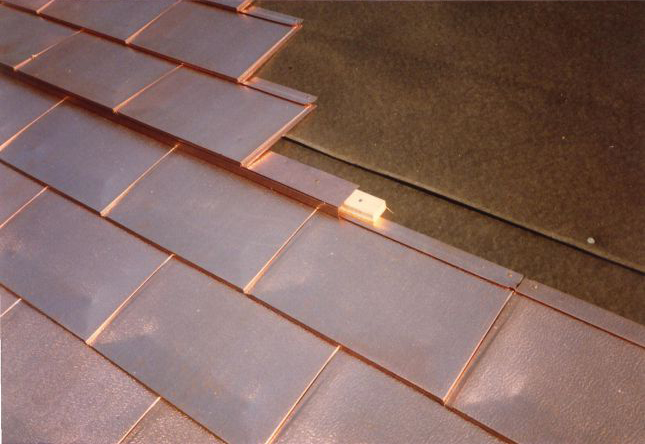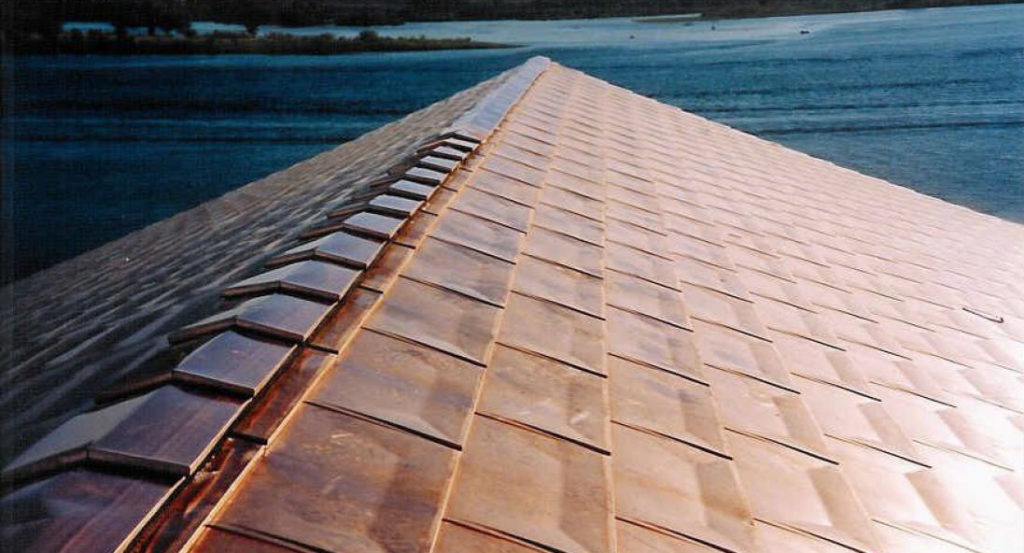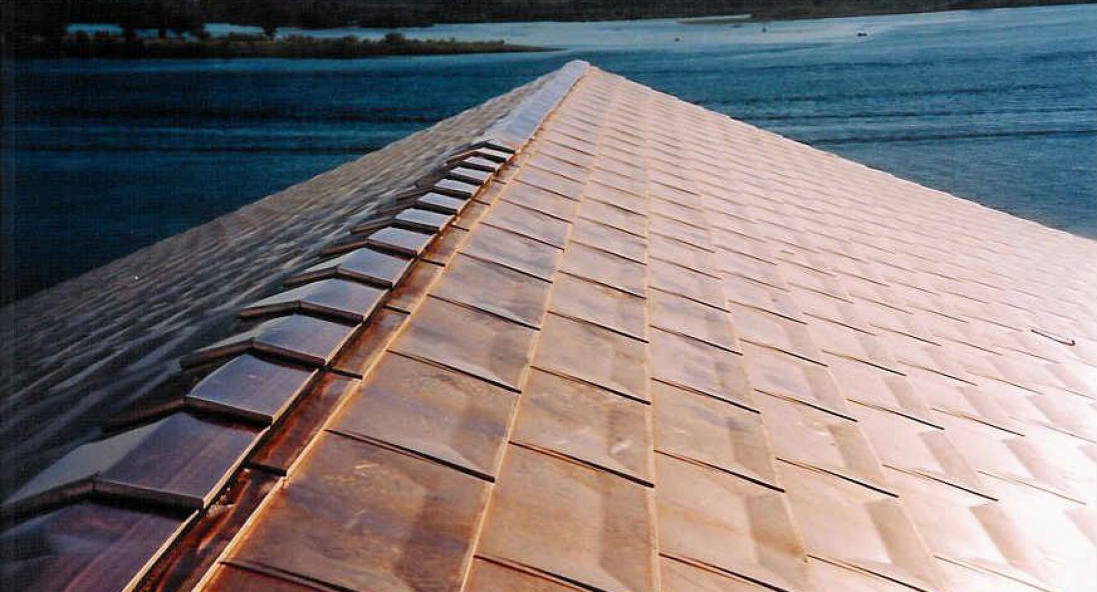 Only nature can produce copper.
Only Zappone can make it so easy to install and so easy to own.
Call 1-800-285-2677 or email us now for more information!